Date
no date set yet
Journey there
| | | |
| --- | --- | --- |
| Dep. Garching | 07:38 | (via Marienplatz, arrives Bhf 08:09) |
| Dep. Ismaning | 07:36 | (arrives Bhf 08:03) |
| Meet Hauptbahnhof | 08:15 | (meet before under departure board by platforms 25-26, after on train) |
| Dep. Hauptbahnhof | 08:32 | |
| Arr. Garmisch | 09:56 | |
| Dep. Garmisch | 10:04 | (Gleis 4 Süd) |
| Arr. Griesen | 10:19 | |
Hike start point
Hike map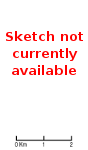 Hike map in other formats
Hike description
From Griesen Bahnhof (c.800m) walk 100m north-west to the main road, then walk 500m left south-west along the main road, and turn left south-east on the G9/831 footpath.
Follow the path for 4Km, first south-east and then north-east and then south-east again, ascending around the north side of Wiesingberg in direction Eibsee, to Dalkenwald (c.1050m).
About 500m later there is a fork where the G8/E1/E2 footpath goes left south-east to the Eibseehütte, and the E1 road/footpath goes right south-west directly the Eibsee.
Take the E1 road/footpath right south-west for 2Km through the Steinriglwald to Eibsee (973m).
At the lake turn left going 4Km anti-clockwise round the lake on the Eibsee-Rundwanderweg to where the Z1/821 forks off to the right heading south-east.
Follow the Z1/821 path for 2Km, first south-east then south-west through the Zugwald to where paths from four directions meet with a gravel track by the Seealm Diensthütte (c.1350m).
Follow the 821 path south for 2Km through Hintere Zugwald to the back up the valley and up to the saddle between Hohes Egg on the right and Zugspitzeck on the left, to where the path forks (c.1600m).
Take the left fork, following the 821 path for 2Km to the Ehrwalder Köpfe (c.2070m).
Descend on the 801/E4/Georg Jäger Steig path for 4Km through Gamskar valley to where the path crosses the Ehrwalder Höhenweg (c.1250m).
Continue on the 801 path for 3Km down to the Lermoos-Ehrwald ring road (994m).
Turn right north-west and follow the road round to where it is joined by the railway, then turn right, over the railway to Ehrwald Bahnhof (964m).
Hike end point
Afterwards
The last train from Ehrwald is quite early, so we will travel back to Garmisch and eat at Zum Wildschütz. From the south-west side of the main railway line, it is a few blocks away at Bankgasse 9. (Please try to make it for the meal – it's the best part of the day!)
Journey back
| | | | | | | | |
| --- | --- | --- | --- | --- | --- | --- | --- |
| Dep. Ehrwald | 16:34 | 17:34 | 18:34 | 19:34 | | | |
| Arr. Garmisch-Partenkirchen | 16:59 | 17:59 | 18:59 | 19:59 | | | |
| Dep. Garmisch-Partenkirchen | 17:04 | 18:04 | 19:04 | 20:04 | 21:04 | 22:04 | 23:04 |
| Arr. Hauptbahnhof | 18:27 | 19:27 | 20:27 | 21:27 | 22:27 | 23:27 | 00:27 |
Photos
no photos taken yet
Important stuff
If you want to share a group ticket let me know!
You should definitely check the weather!
For my peace of mind, some conditions apply!
See also